Ralph Waldo Emerson
In art, the hand can never execute anything higher than the heart can imagine.
Schumann
To send light into the darkness of men's hearts - such is the duty of the artist.
Vincent Van Gogh
I want to touch people with my art. I want them to say 'he feels deeply, he feels tenderly.
Cesar A. Cruz
Art should comfort the disturbed and disturb the comfortable.
Albrecht Durer
If a man devotes himself to art, much evil is avoided that happens otherwise if one is idle.
Welcome to Signature Beyond Art Gallery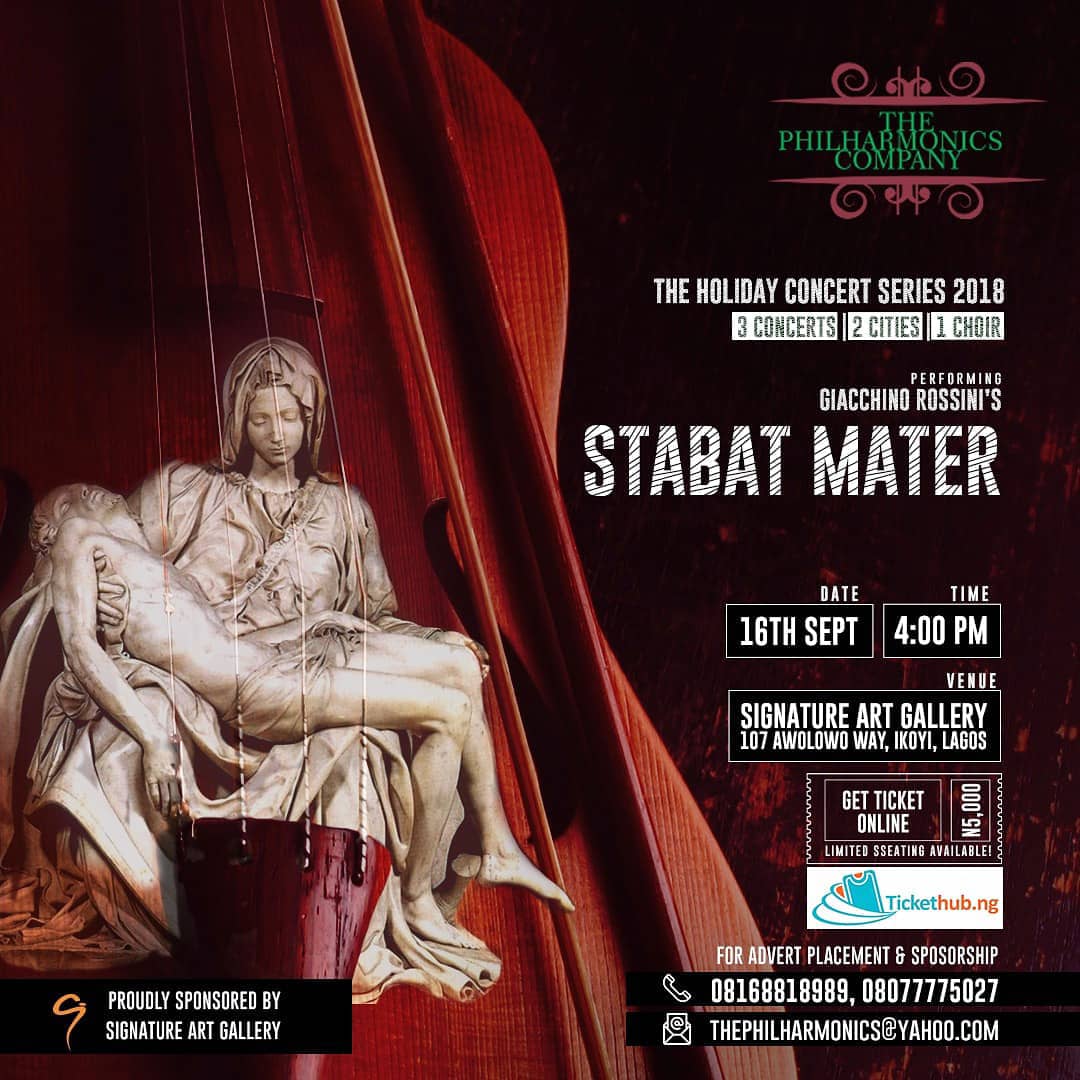 The holiday concert series is here again and this year the Nigerian Philharmonics Company will be celebrating the 150th post humous of Giacchino Rossini by performing his widely acclaimed work "STABAT MATER".
Come listen to sonorous voices in the visually enriching ambience of the Signature Art Gallery (107 Awolowo road ikoyi Lagos) 
you can purchase your tickets for just #5,000. 
@: https://tickethub.ng/stabat-mater-15727388
ACQUIRE 2018 AUCTION RESULT
Download the auction result here
Our recent collection of arts… Our Paintings include Contemporary, Abstract, Symbolistic, narrative, expressionism etc. Our Sculptures range from relief, carvings, castings, moldings etc
Virtual tour of Signature Beyond Art Gallery
Interact with our social media